8MM Laser Pattern Black Tungsten Carbide Couple Rings with Step Edge Wedding Band
May 06, 2023 by tungstencustom
Laser pattern black tungsten wedding ring with step edge wedding band are a type of wedding band that is made of tungsten carbide material and features a laser-engraved design on the surface. The rings are designed to be worn by couples as a symbol of their commitment to each other.
Tungsten carbide is a popular material for wedding bands due to its durability and resistance to scratches and wear. The black color of these rings is achieved through a process called ion plating, where a layer of black coating is added to the surface of the ring.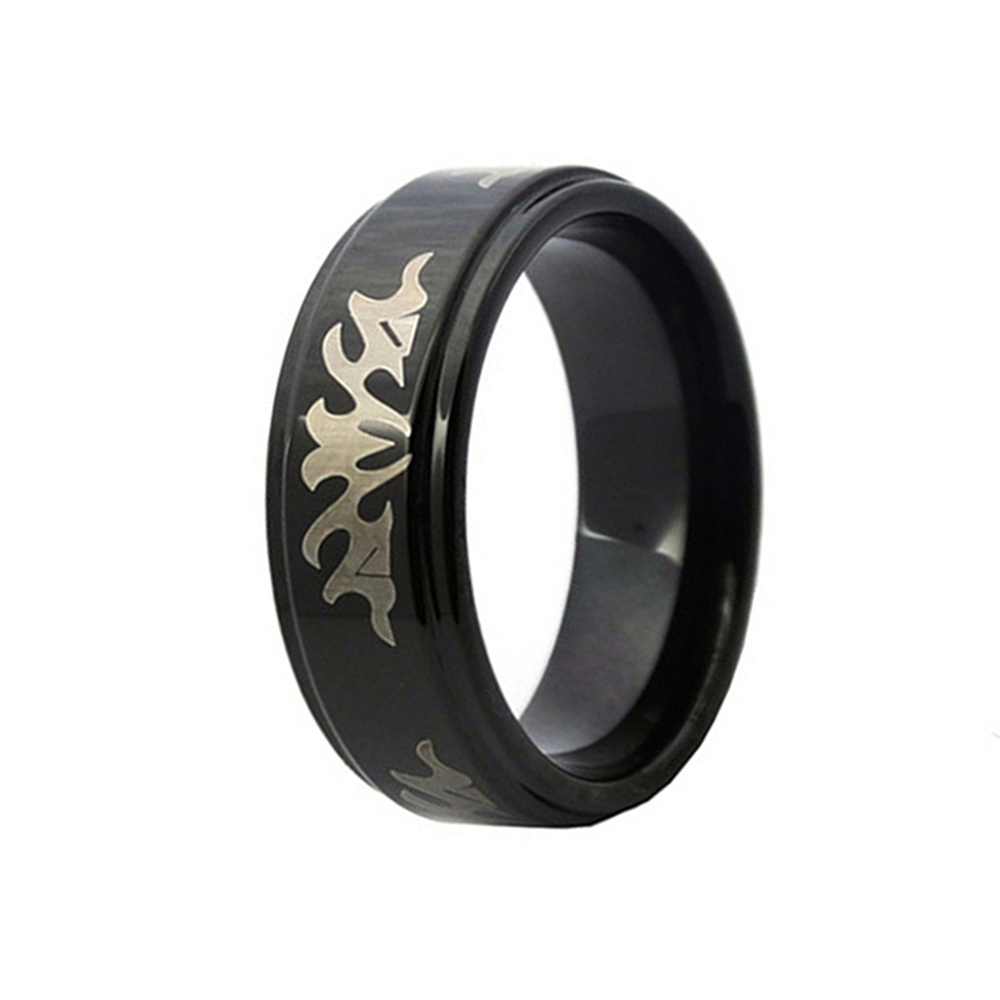 8MM Laser Pattern Black Tungsten Carbide Couple Rings with Step Edge Wedding Band
The step edge design of these rings refers to the raised edges on either side of the ring's surface, creating a stepped effect. This design element gives the ring a modern and unique look while also providing a comfortable fit.
The laser-engraved pattern on the surface of the ring can vary in design, but it is usually a repeating pattern that adds a decorative element to the ring. The laser engraving process allows for precise and intricate designs to be created on the surface of the ring, giving it a distinctive look.
Overall, laser pattern black tungsten ring for mens with step edge wedding band are a popular choice for couples looking for a durable and stylish wedding band option.