8MM Tungsten Ring Black And Red Carbon Fiber Inlay Silver Beveled Edge
Sep 29, 2022 by tungstencustom
Men Tungsten ring is the only exotic material that can be permanently polished. This means that tungsten will never lose its shine and beauty; it will not deform and will not scratch. However, tungsten manufacturing processes must be scrupulously controlled to ensure a high quality product.
In a lot of jewelers, they strive to create products that are of high quality but we work harder to create satisfied and informed customers, which is why we invite you to read this article that will help you make the best decision. The 99.9% virgin tungsten is acquired in powder and mixed with several elements, then compressed with presses to form a tungsten carbide insert.
Then you enter an oxygen-free oven at the impressive temperature of 3,100 ° C and follow a process we call sintered to create the hardest material used in jewelry. After each piece is cut and processed with poly crystalline diamond tools in more than 30 processes to achieve the impressive brightness and duration that this material has, each engineer and technician who skillfully participates in the process has more than 30 years of experience in handling this material, we pride ourselves on our highly qualified staff.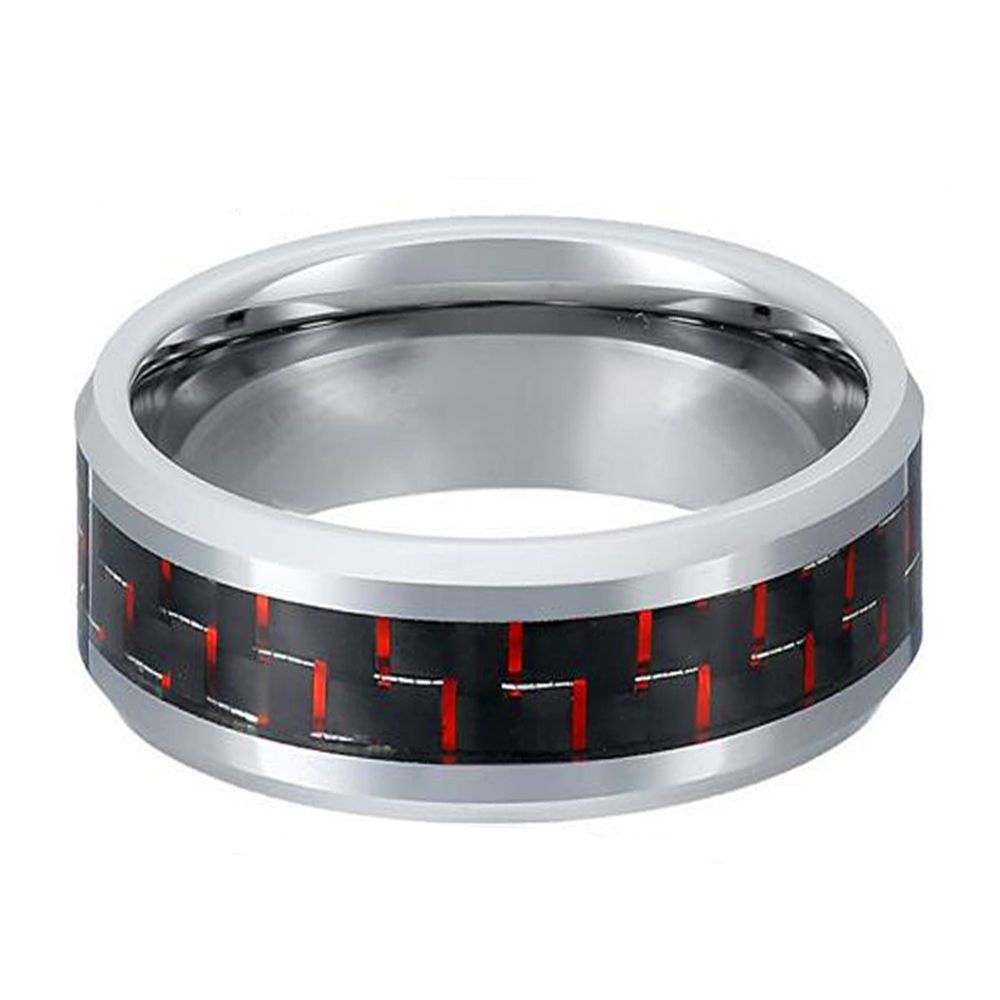 WHY TUNGSTEN RINGS DO NOT STRIP?
Men Tungsten rings has been used by various industries such as aerospace, automotive, petroleum and medical for its extraordinary qualities of durability and wear resistance. It is in fact the hardest metal that exists on earth, it is for this reason that to work it requires specific machinery equipped with poly crystalline diamond tools to be able to shape a men tungsten ring. Men Tungsten rings do not scratch or bend.
In some jewelry stores they use 99.9% pure and virgin tungsten which allows us to have a visually attractive and totally safe product for you. A lot of jewelry's are specializing in applications of all types of men Tungsten rings since 1990.
WHAT CARE SHOULD I TAKE WITH MY MEN TUNGSTEN RING?
Men Tungsten ring is not affected by any known liquid material, so contact with detergents, chlorine, cleaners, seawater etc., cannot take away its shine. However, if it is combined with gold, silver, platinum, wood, fibers etc., you must take the usual care of these materials. To clean it just use soap and water to remove the dirty and ready, it will look like new, do not use ultrasonic cleaners, it is not necessary and can damage the part
- Don't intentionally knock or throw your ring to the floor,
- Do not use a blunt object to hit it.
- Don't hit things with them, tungsten rings can be damaged if they suffer from a heavy blow.
Men Tungsten ring is the only exotic material that can be permanently polished. Men Tungsten rings are jewels" should not be hammered or whipped against hard surfaces as this may damage the part. With due care your men Tungsten rings will remain new forever.