Black and Red Carbon Fiber Tungsten Ring Blue Plated Couple Wedding Band Brushed Finish Rings
Apr 17, 2023 by tungstencustom
Tungsten carbide is a popular material for wedding rings due to its durability and scratch-resistant properties. The addition of a carbon fiber inlay adds a unique and modern touch to the ring's design, while the blue plated finish provides a stylish accent.
When purchasing Tungsten Rings, it's important to ensure that you are getting a high-quality product from a reputable vendor. Look for rings that are made from genuine tungsten carbide and have a high level of hardness and scratch resistance.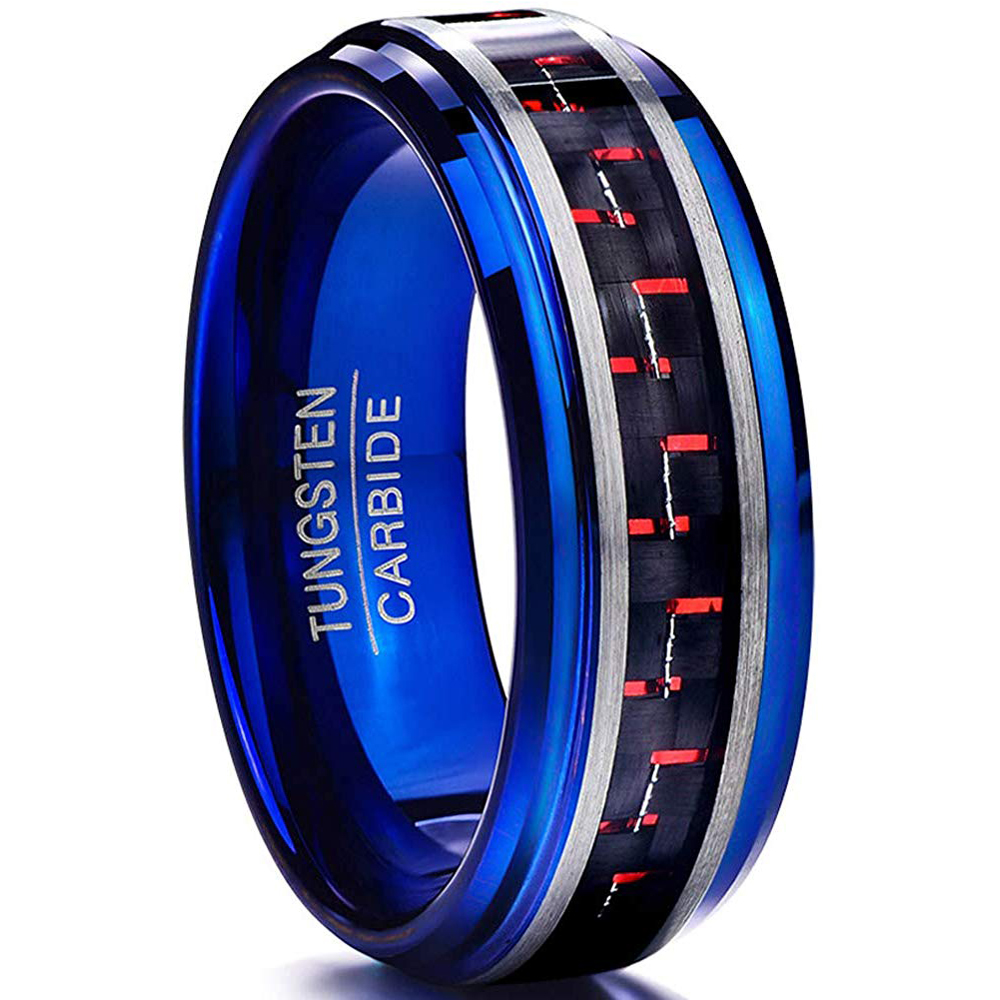 4MM 6MM 8MM 10MM Mens Women Black and Red Carbon Fiber Tungsten Ring for Men Womens Blue Plated Couple Wedding Band Brushed Finish Rings
Overall, a black and red carbon fiber tungsten ring with a blue plated finish can be a great choice for couples looking for a modern and durable wedding band option.
When selecting a tungsten carbide ring, it's important to consider the ring's fit and comfort level. Tungsten carbide rings are often more difficult to resize than other types of rings, so it's important to get the sizing right the first time. You may want to consider getting a ring sizer to ensure a proper fit.
Additionally, while tungsten carbide rings are very durable and scratch-resistant, they can still be brittle and may crack under extreme pressure or impact. It's important to take care when wearing your ring to avoid any accidental damage.
Overall, a black and red carbon faceted tungsten rings with a blue plated finish can be a great choice for a modern and unique wedding band. Just make sure to purchase from a reputable vendor and consider factors like fit and durability when making your selection.