Black Tungsten Rings Gold Inside and Groove Flat Edge Comfort Fit With Mens And Womens
Apr 22, 2023 by tungstencustom
Black tungsten rings with gold inside and a flat edge groove design are a popular choice for both men and women. The gold interior adds a touch of luxury to the sleek and modern look of the Tungsten Wedding Bands. The flat edge groove design adds texture and interest to the ring while maintaining its simple and elegant appearance.
The comfort fit design ensures that the ring is comfortable to wear throughout the day. It is important to note that tungsten rings cannot be resized, so it is important to get the correct size when ordering.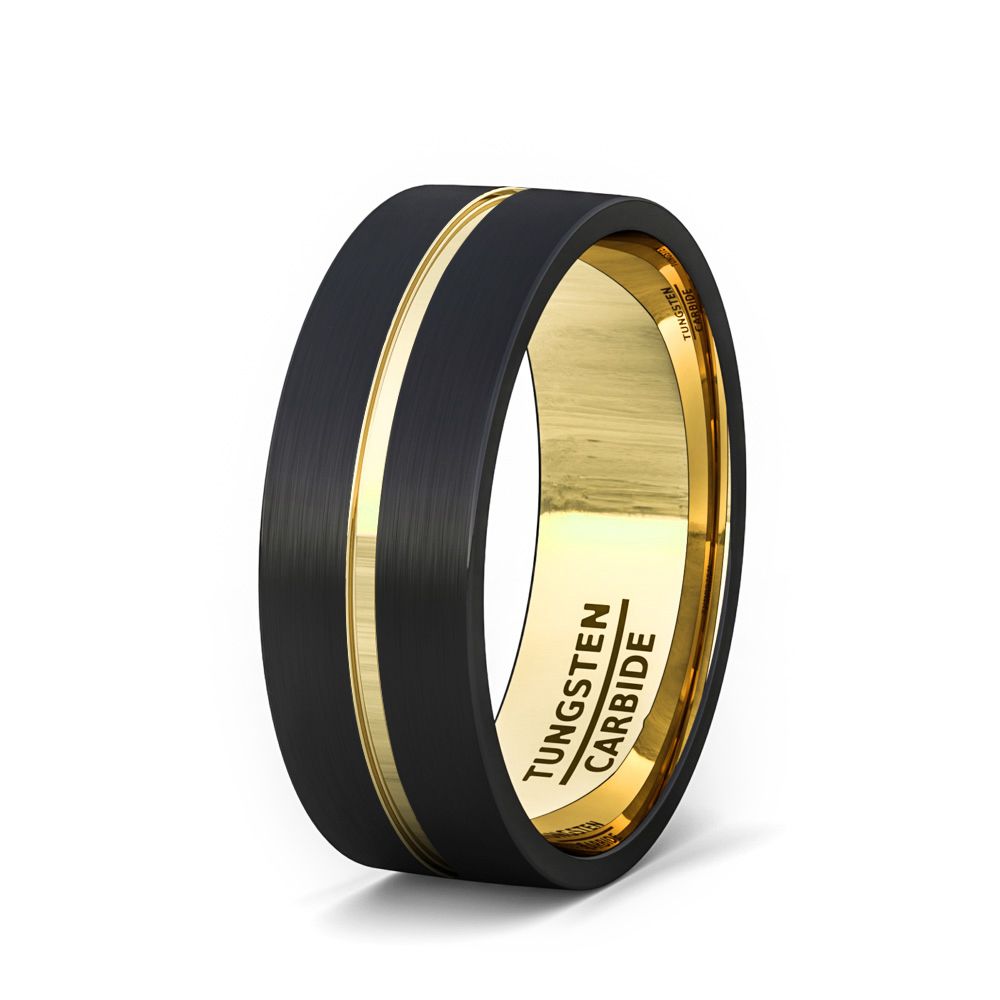 Tungsten Mens Women Wedding Band Fashion Ring Black Tungsten Rings Gold Inside and Groove Flat Edge Comfort Fit With Mens And Womens For 4MM 6MM 8MM 10MM
Overall, black tungsten rings with gold inside and flat edge groove design are a stylish and durable choice for a wedding band or everyday wear.
Tungsten is known for its high resistance to scratches and its durability, making it an excellent choice for rings that will be worn daily. The black color of the tungsten is achieved through a process called ion plating, which creates a layer of black coating that is highly durable and long-lasting.
When selecting a tungsten rings for sale, it is important to consider the width of the band, as well as the size and placement of the gold interior and groove design. These details can affect the overall look of the ring and should be chosen based on personal preference and style.
In addition to wedding bands, black tungsten rings with gold inside and flat edge groove design can also be worn as fashion rings, promise rings, or as a symbol of commitment between partners. They are a versatile and stylish option for those who appreciate the durability and modern aesthetic of tungsten rings.