Is 8mm Gold Cubic Zirconia Inlay Tungsten Carbide Ring good for wedding?
Jun 12, 2023 by tungstencustom
Choosing a wedding ring is a highly personal decision, and what makes a ring suitable for one person may not be the same for another. That being said, I can provide you with some general information about the 8mm Gold Cubic Zirconia Inlay Wedding Bands For Women to help you make an informed decision.
Tungsten carbide is a popular material for wedding rings due to its durability and scratch-resistant properties. It is highly resistant to wear and tear, making it a good choice for those who have an active lifestyle or work with their hands. Tungsten carbide rings are also known for their lasting polish, maintaining their shine over time.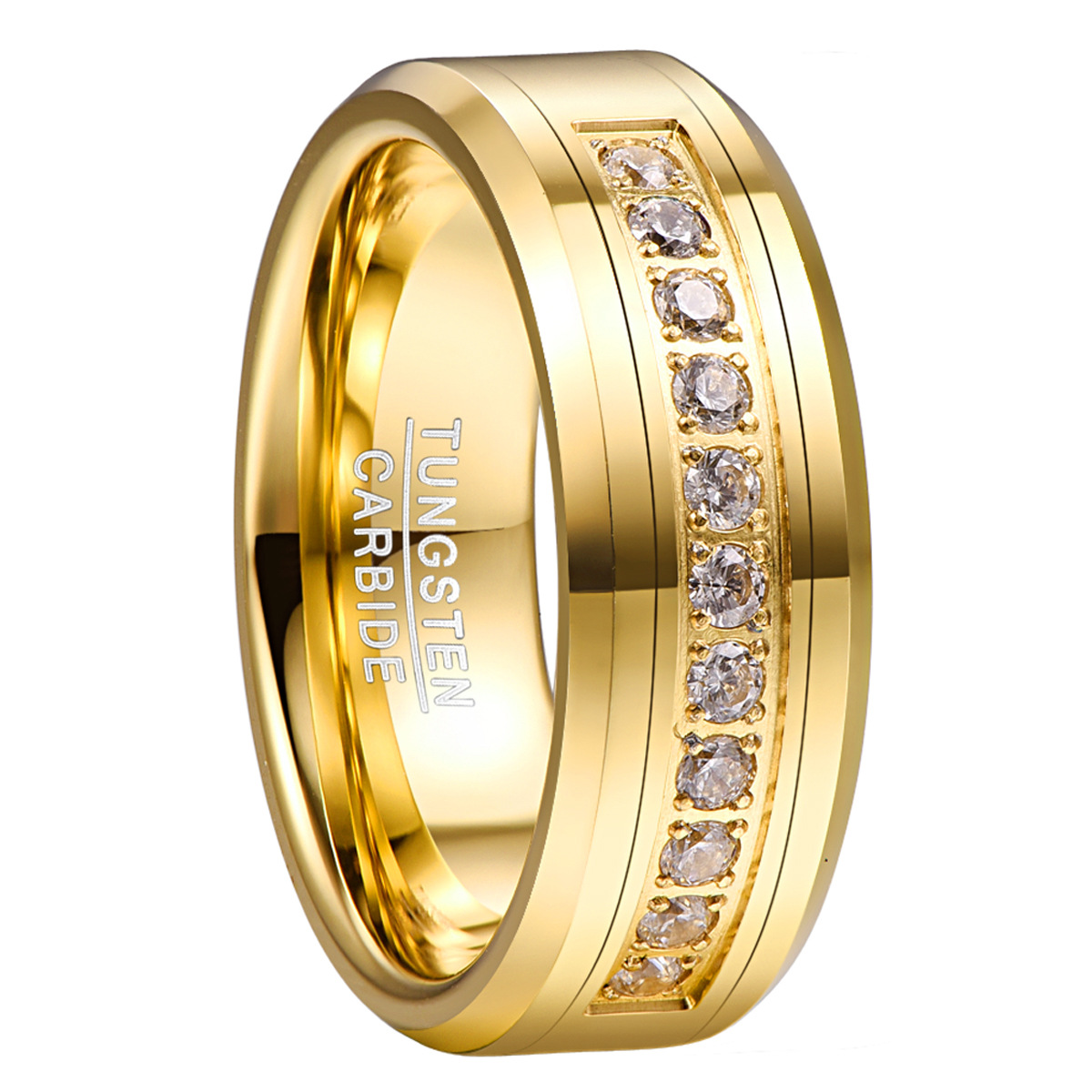 8mm Gold Cubic Zirconia Inlay Tungsten Carbide Ring Men's Wedding Bands
The gold cubic zirconia inlay adds an element of elegance and style to the ring, giving it a more sophisticated look. Cubic zirconia is a synthetic gemstone that closely resembles a diamond, providing a similar sparkle at a more affordable price point.
Ultimately, the suitability of the 8mm Gold Cubic Zirconia Inlay Tungsten Carbide Rings for a wedding depends on your personal preferences and style. If you appreciate the combination of tungsten carbide's durability with the added touch of gold and cubic zirconia, then it could be a good choice for you. However, it's essential to consider your partner's preferences as well, as they will be wearing the ring too.
It's also worth noting that some individuals may prefer traditional materials like gold or platinum for their wedding ring. It's important to have a conversation with your partner about their preferences and consider their input when making a final decision.
Ultimately, the most important aspect of a wedding ring is the sentimental value it holds for you and your partner. Choose a Gold Wedding Rings that represents your love and commitment to each other and brings you joy every time you look at it.