Is Tungsten Carbide Rings with Abalone Shell Inlay Beveled good for mens rings?
Jun 17, 2023 by tungstencustom
Tungsten carbide rings with an abalone shell inlay and beveled design can be an excellent choice for men tungsten rings, depending on personal preferences and style. Here are some aspects to consider: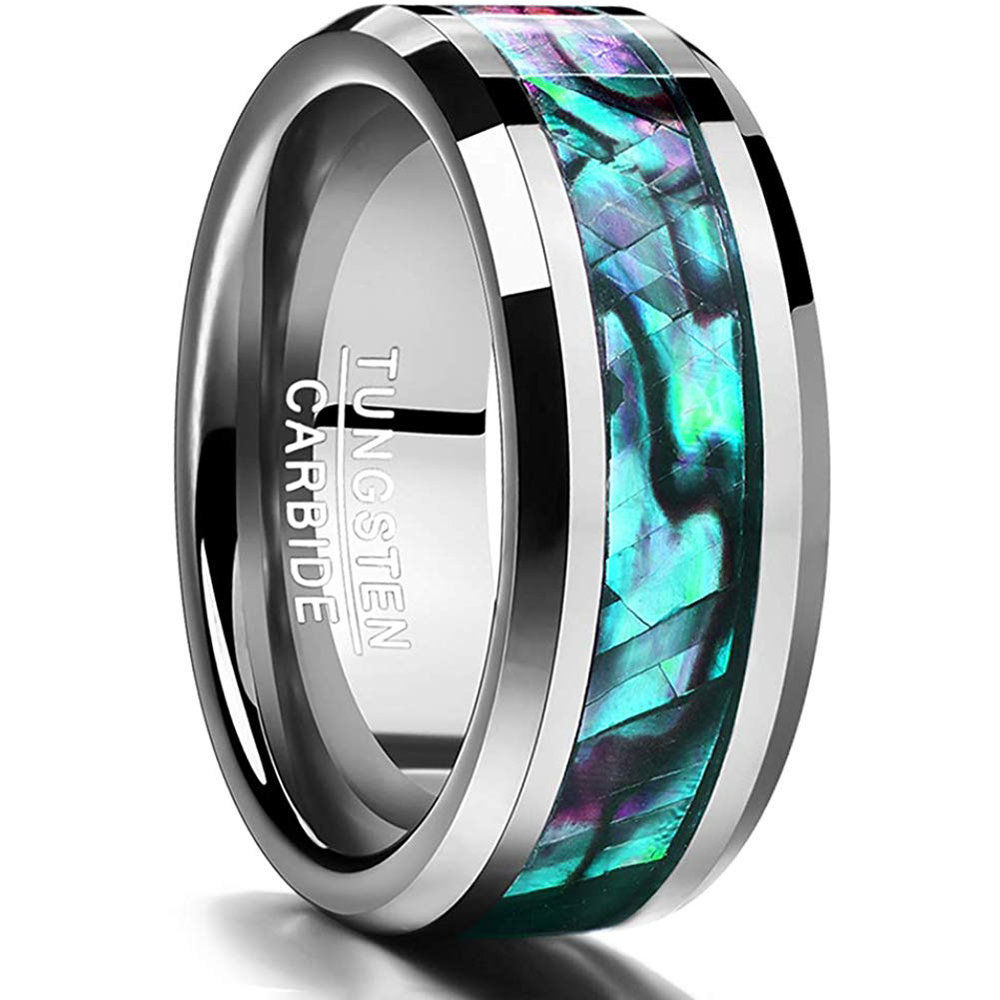 4mm 6mm 8mm 10mm Mens Women Tungsten Carbide Rings with Abalone Shell Inlay Beveled Edge Men Womens Comfort Fit Couple Ring
Durability: Tungsten carbide is a highly durable material, known for its scratch resistance and strength. It is one of the hardest metals used in jewelry, making it resistant to everyday wear and tear.

Unique Design: The abalone shell inlay adds a distinctive touch to the ring, providing an iridescent and colorful appearance. This can be particularly appealing for individuals who prefer unique and eye-catching jewelry.

Comfort: Wedding Bands For Women are generally comfortable to wear due to their smooth and polished surface. However, it's important to note that tungsten rings cannot be resized easily, so it's crucial to choose the correct size.

Style and Versatility: The beveled design on the ring can add an elegant and modern touch, making it suitable for various occasions and outfits. Tungsten carbide rings with abalone shell inlays often combine a contemporary style with a natural and organic element.

Maintenance: Tungsten carbide rings are relatively low maintenance. They are resistant to tarnishing and will retain their shine with minimal cleaning. However, the abalone shell inlay may require a bit of extra care to ensure its longevity and prevent damage.
Ultimately, the decision depends on personal preference and the individual's style. If you appreciate the unique appearance, durability, and modern design, a tungsten rings for mens with an abalone shell inlay and beveled edge can be a great choice for a men's ring.