Womens Engagement Ring Silver Multi Faceted Tungsten Rings 6MM
Apr 24, 2023 by tungstencustom
Silver multi-faceted Tungsten Rings are a type of ring that is made from tungsten carbide, a dense and durable metal that is known for its scratch-resistant properties. These rings typically have a silver color and feature multiple facets, giving them a unique and stylish appearance.
Multi-faceted tungsten rings are a popular choice for both men and women's wedding bands or engagement rings, as they are both durable and stylish. The multiple facets catch the light in different ways, creating a stunning visual effect that can be appreciated from different angles.
When shopping for a silver multi-faceted tungsten ring, it's important to consider factors such as ring size, width, and style. Tungsten rings cannot be resized, so it's important to ensure that you choose the correct size. Additionally, tungsten rings come in a range of widths, from narrow bands to wider styles. The style of the ring can also vary, from simple and classic to more intricate and detailed designs.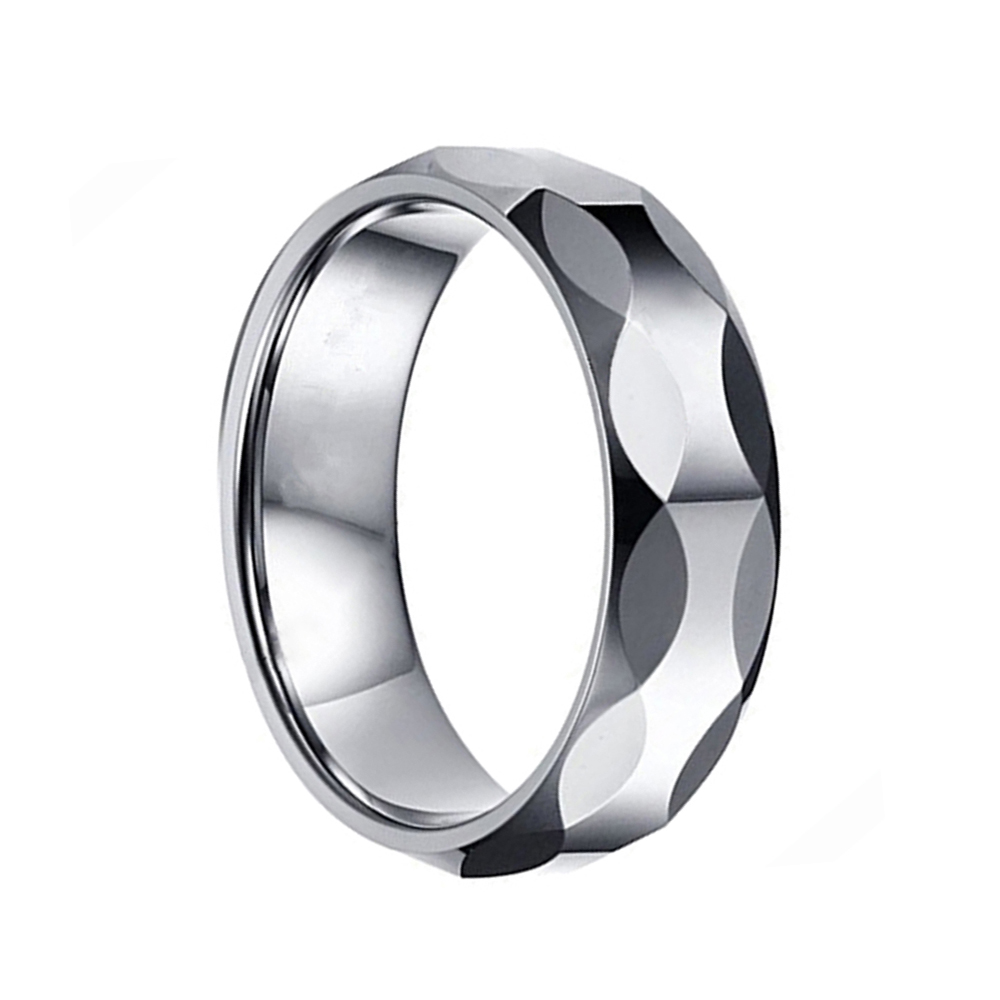 Womens Engagement Ring Silver Multi Faceted Tungsten Rings 6MM
Overall, a silver multi-faceted tungsten ring can make a great choice for those who want a stylish and durable ring that will last for years to come.
When purchasing a silver multi-faceted tungsten ring, it's also important to consider the quality of the material and the craftsmanship of the ring. Look for rings that are made from high-quality tungsten carbide and that have been polished and finished to a high standard. This will ensure that the ring not only looks great but will also stand up to everyday wear and tear.
Another factor to consider is the price of the ring. Tungsten rings are generally more affordable than other precious metals, but the price can still vary depending on the style and quality of the ring. It's important to find a balance between affordability and quality when making your purchase.
Overall, a tungsten rings in silver can be a great choice for anyone looking for a stylish and durable piece of jewelry. With their unique and eye-catching design, these rings are sure to make a statement and are a great way to show off your personal style.