Women's or Men's Tungsten Masonic Wedding Band - Blue And Gray Silver Tungsten Rings
Mar 08, 2023 by tungstencustom
Tungsten wedding bands have become increasingly popular in recent years because they are durable and scratch-resistant. The blue and gray color combination is also a popular choice for men's and women's wedding bands.
When it comes to choosing between a men's and women's tungsten wedding band, it is important to consider the width of the band. Men's bands are typically wider than women's bands, but this is ultimately a matter of personal preference.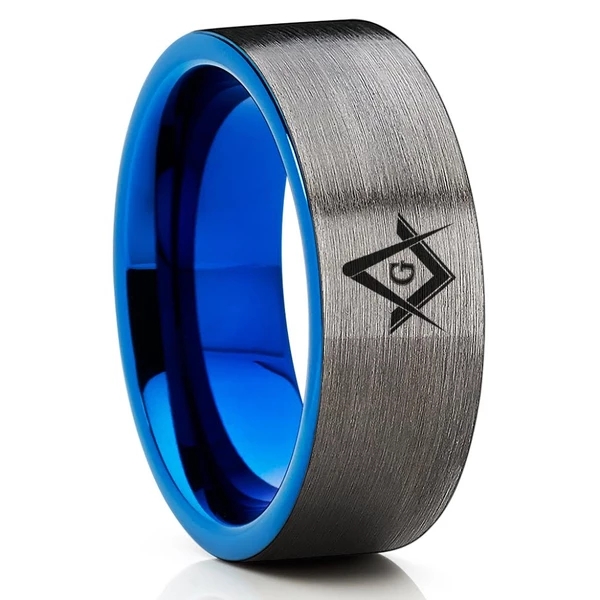 Women's or Men's Tungsten Masonic Wedding Band - Blue And Gray Silver Tungsten Rings - Masonic Wedding Ring With Mens And Womens 4mm 6mm 8mm 10mm 12mm
As for the Masonic design, it is a matter of personal preference and whether it holds significance to you. Some people may prefer a more traditional design for their wedding band, while others may prefer something more unique and personalized.
Ultimately, the decision between a women's or men's tungsten Masonic wedding band with blue and gray silver tones will depend on your personal style, preferences, and budget.